In this blog post I'll show you 18 streams of income you can create from your book.
If you want my advance training immediately, access it for FREE here.
Best wishes and enjoy the blog post and the training. 
Your Book Shouldn't Be a Business Card
Many times I meet authors who treat their books like business cards. Why? I'm not sure. Perhaps a self-proclaimed guru or mentor gave them this advice somewhere along the way.
Although there are major differences between business cards and businesses, most authors don't know them. Sadly, this is why most authors are also broke. Here are just a few of the differences: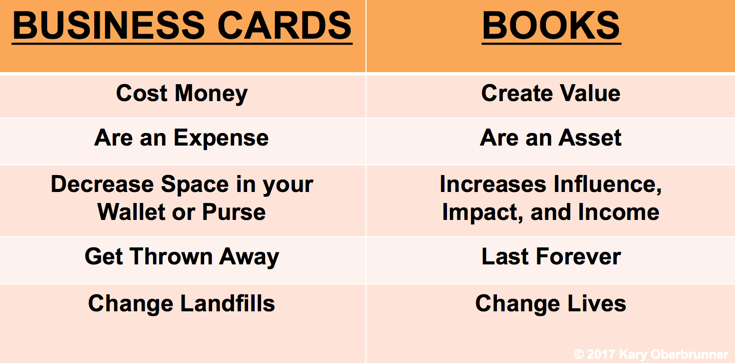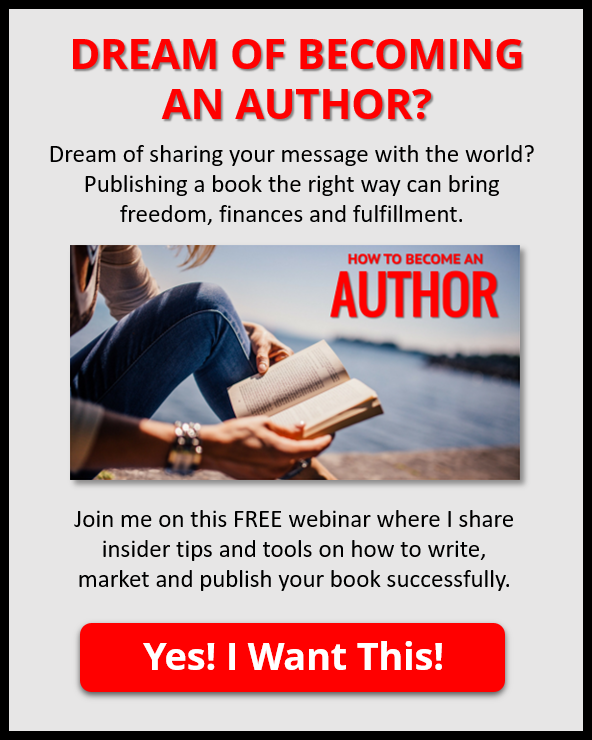 Poor Authors Make These 3 Mistakes
I started out as a poor author and I stayed a poor author, despite being a traditionally published. Put it this way, although I wanted to be a full-time writer I kept my day job. I made 3 critical mistakes in the beginning.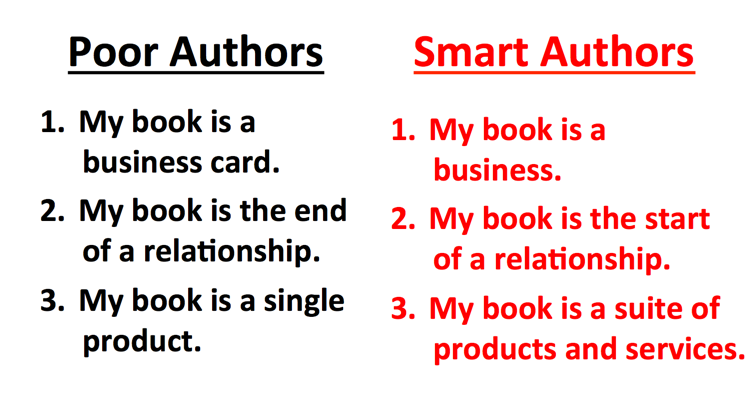 18 Streams of Income for your Book
Then in 2010 with my 4th book I started to get smarter. I changed my perspective and my influence, impact, and income began increasing. As a result, I turned my next 4 books each into 6 figure+ businesses. These 18 Streams of Income helped my dream of becoming a full-time writer become a reality. (If you want my advance training immediately, access it for FREE here.)
1. Audiobooks
A few months ago I wrote a blog post and recorded a podcast called: Why Audiobooks are the Fastest-Growing Format in Publishing and How to Cash In. If your books aren't on audio you are missing a huge opportunity.
The "Try Audible and Get Two Free Audiobooks"
 offer got me started on audiobooks a few years ago. Now I'm hooked! I've turned most of my books into audiobooks including my December release Elixir Project.
Here are 3 reasons why audiobooks are exploding in popularity:
* Audiobook players (a.k.a. smart phones) are always within our grasp.
* Audiobooks create an entirely different experience. (The spoken word adds a     new dynamic.)
* Audiobooks allow us to do two things at once (1 cognitive and 1 non-                 cognitive).
2. ebooks
Similarly to audiobook players, ebook readers are now as close as your smartphone. The average person touches their smartphone over 2600 times a day. Reading an ebook can happen while standing on a subway, sitting in a doctor's office, or waiting in line at the grocery store. The deal sweetens rather quickly when most ebook royalties now pay authors 70% of the retail price.
3. Hardcover
Hardcovers make a statement unlike any other format. They scream expensive and they are. They often retail at more than twice the price of the paperback version. However, self-published authors and top selling traditional authors can benefit from getting massive discounts for their hardcover books when they order in bulk. (This is why you sometimes see certain authors "giving" away 10,000 copies of their hardcovers at their conferences—one copy per attendee.)
4. Softcover
Softcovers (also called paperbacks) are still hot sellers. This format gives your readers the benefit of your book without the higher cost of a hardcover.
5. EPUB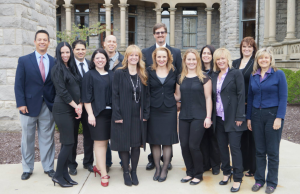 EPUB is an e-book file format with the extension .epub that can be downloaded and read on devices like smartphones, tablets, computers, or e-readers. Why not maximize your book sales by making it available in every format possible?
6. Mastermind Group
Napoleon Hill defined a Mastermind as, "Two or more people, who work in perfect harmony for the attainment of a definite purpose." Masterminds can range in price from FREE to over $100,000 per person per year for high end versions.
I've created Masterminds around several of my books including this one that centered around Day Job to Dream Job.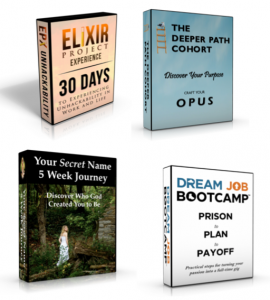 7. Self-Study Online Programs
Many readers want to experience your content on a deeper level. As a result, we've created an online coaching program for each of my last 4 books, including my fiction book too.
Clients can access the content 24/7. Best of all, you only need to create this once and then you can increase your influence, impact, and income for the rest of your life. Here is a description for each of our 4 Online Programs:
* Your Secret Name 5 Week Journey
* The Deeper Path Coaching Cohort
* Dream Job Bootcamp
* Elixir Project Experience
8. Live Coaching Programs
I love the rush I get from coaching clients through my books in a live setting. Although I started in 2012 with in-person coaching programs, after a few months I quickly moved these coaching programs to include a live virtual programs too. This is easy to do with Zoom for as little as $15 a month. You can even record the session and send the video to clients who had to miss. It's as easy as connecting with your phone, tablet, or computer.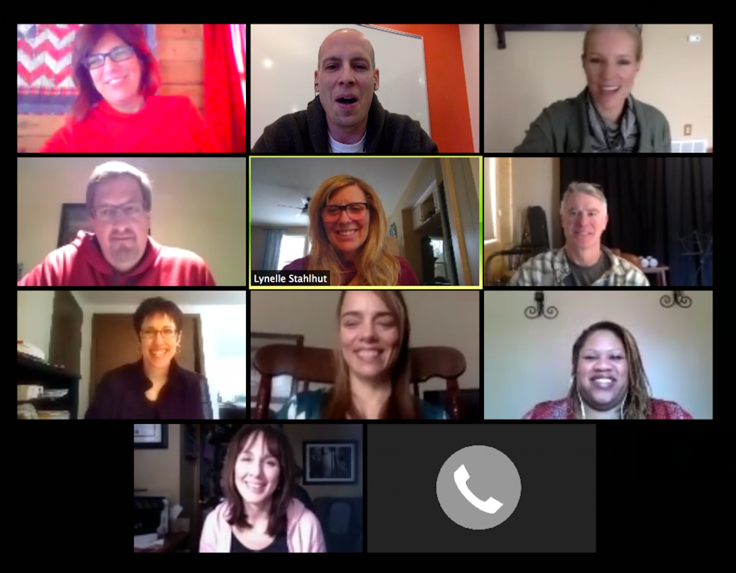 9. Certification Program for Speakers, Trainers, Coaches
One of the smartest ways to increase your influence, impact, and income is to certify other people to speak, coach, and train on your content. We began this process in 2011 and today we now have over 100 team members in over a dozen countries. It's been a wonderful process for everyone involved.
We open up our Igniting Souls Teams four times a year. You can check out the benefits and the process for each of our three teams below:
* Your Secret Name Team
* Deeper Path Team
* Dream Job Team

10. Paid Webinars
You can run FREE webinars through Go To Webinar or many other platforms. These webinars can be live or recorded. We run several FREE ones like How to Become Unhackable. However, you can charge a fee for these webinars too. It's a great way to bring in some extra income and extend your reach.
11. Paid Conference Calls
Paid conference calls are cheaper and just as effective. I ran dozens of conference calls several years ago. With FREE tools like eventbrite and freeconferencing there is no reason not to. We use eventbrite monthly and have for the past five years.
12. Keynote Speaking
Getting paid to share your message is an incredibly rewarding experience. Why not? You're the expert…and you literally wrote the book! You should be the one to speak on your subject matter. Keynote speaking often involves traveling to breathtaking places and connecting with amazing people.
13. Live Seminars
I've done over one hundred live seminars on topics from my books. These ranged from 30 minutes to several hours. I love this format because it gives people the opportunity to experience you and your content in a small way without a high level of commitment. Don't forget to have a table in the back where you can make your books and coaching programs available.

14. Conferences
The past 5 years we've had an annual event called the Igniting Souls Conference. People come from all over the world come to attend. Think of it as a family reunion chocked full of practical content. Last year we designed the entire conference around my most recent book—Elixir Project. Attendees learned how to become Unhackable in work and life.
15. Workshop Immersion
Don't think your event needs to take place within the four walls of a hotel or conference center. My book Day Job to Dream Job uses a Shawshank Redemption metaphor to describe how the prison of our day jobs keep us institutionalized. In the book I teach people how to go from Prison to Plan to Payoff.
I thought it would be cool to have an event called Escaping Shawshank at Shawshank Prison. We taught people how to escape the prisons holding them back. Every attendee said this event was life-changing.
Think outside the box. Maybe your immersion experience could be at a castle, a bed-and-breakfast, a museum, or some other exclusive location relevant to your book.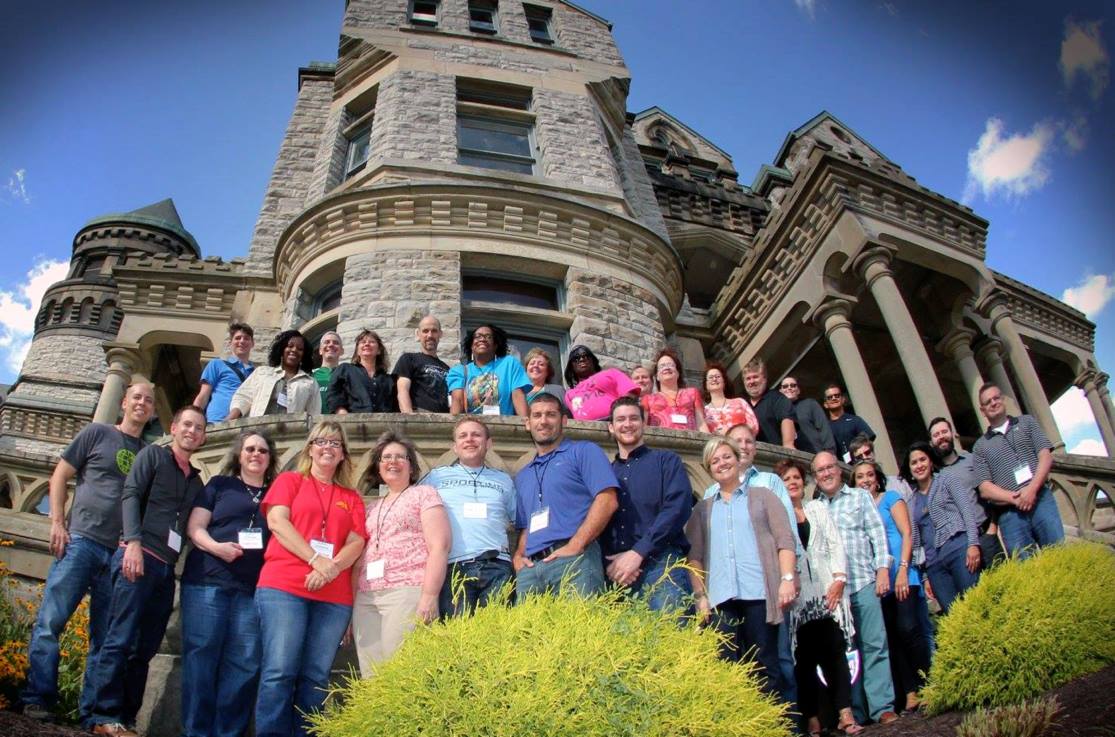 16. High-End book Creation Consulting
Once you create a few of these streams of income, people begin to take notice. They look to you as an authority who can help them in their own author journey. If you'd like you can begin consulting with individuals or organizations. I call these 1/2 day experiences Igniter Sessions. I find them incredibly fulfilling for me and the author alike.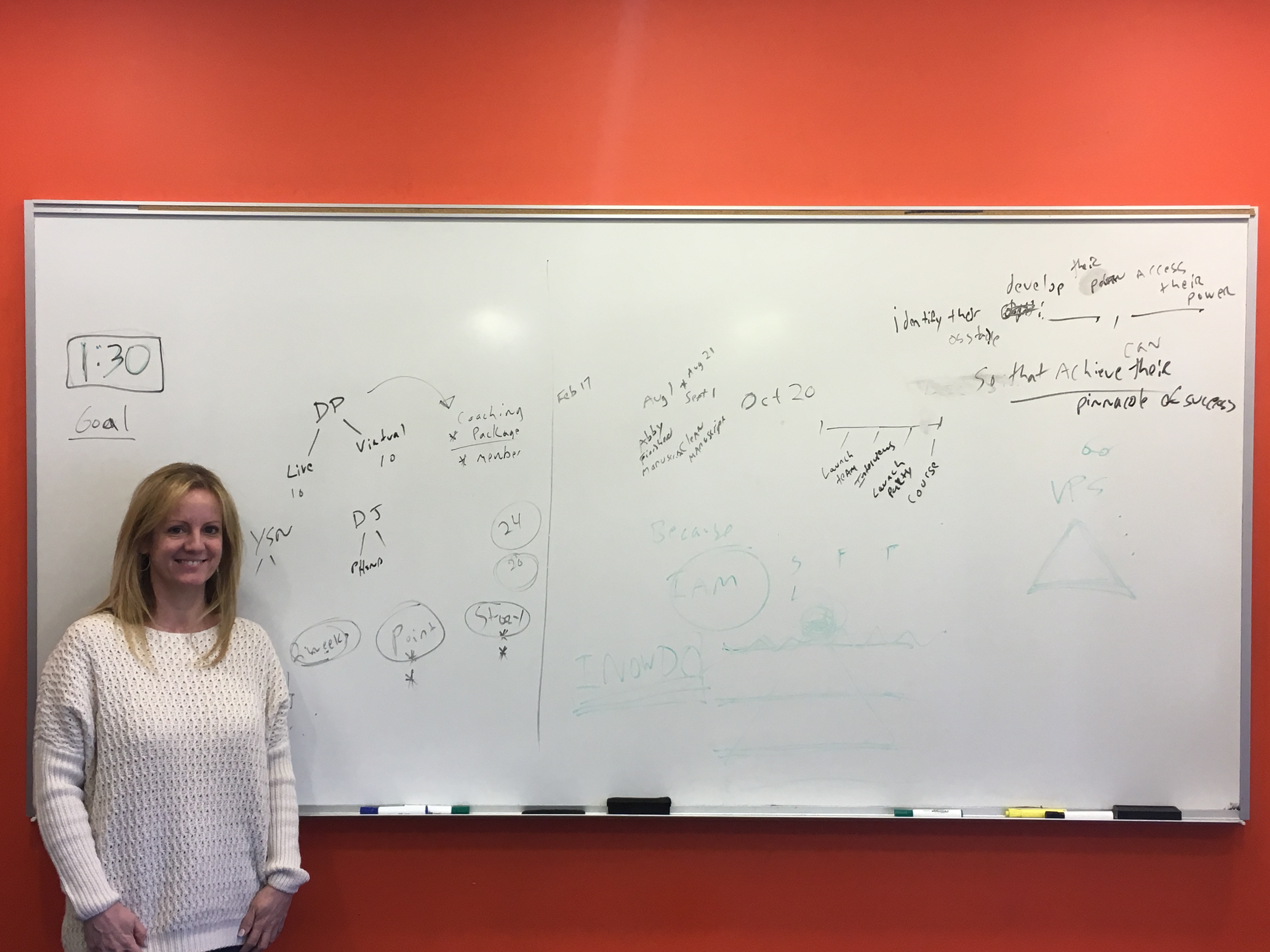 17. High-End book Marketing and Launch Consulting
Again, at this point you're creating an amazing enterprise. I document everything I do in my own launches so I can help others save time and money when it comes time to create their own launches. Marketing the book is as important as writing and publishing the book. Although I charge for my consulting, I share many tips, tricks, and tools, in this FREE training. Over 50,000 authors have benefitted from this content.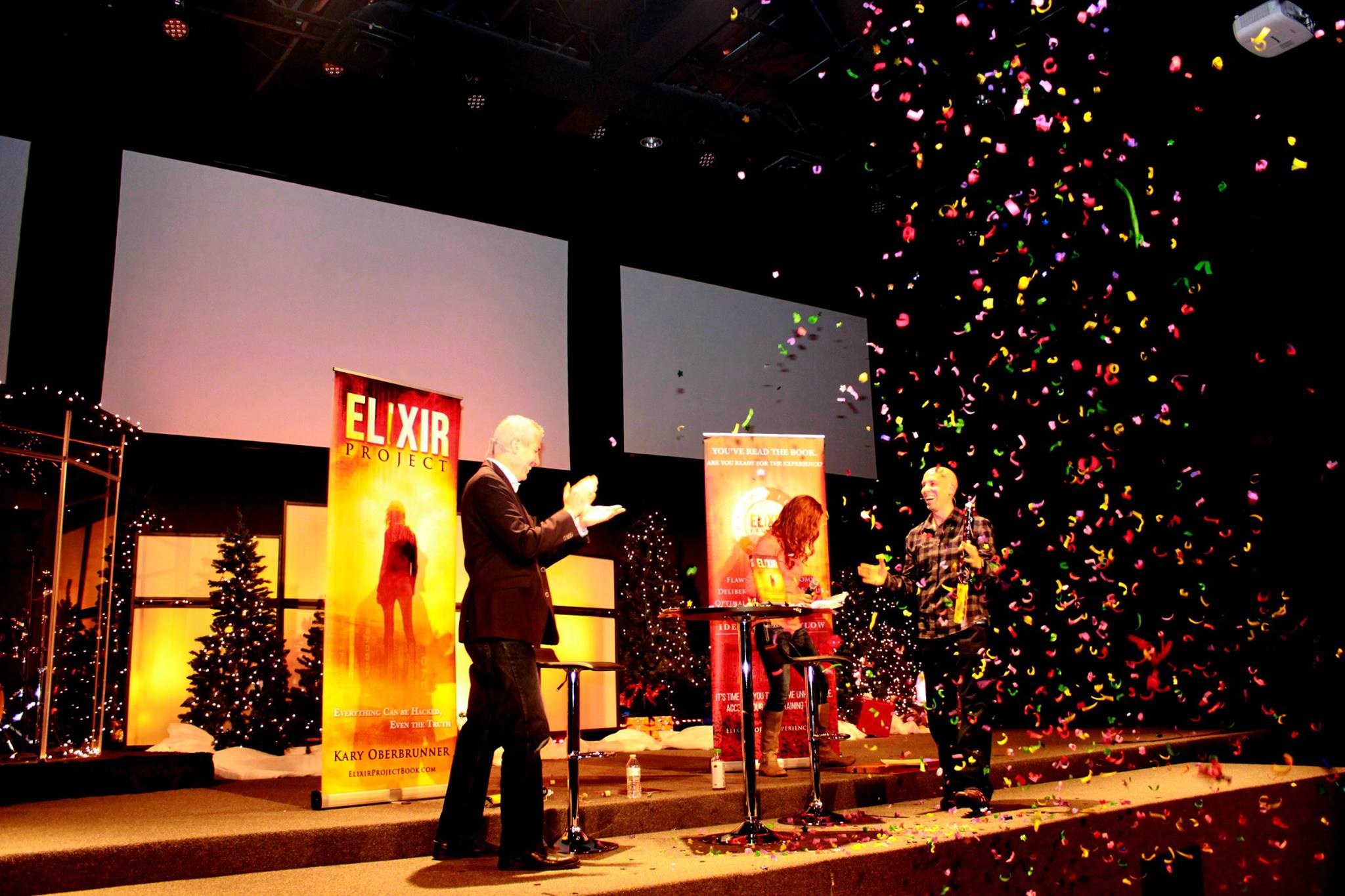 18. Author Program
After creating 17 streams of income you might want to think about creating your own author program. I've helped over 300 authors write, publish, and market their book the right way. Each of them started by watching the FREE training below. On the webinar there is no click to buy anything. Rather, you'll receive a webinar guidebook that will help you on your author journey.
Every minute is designed to bring you value. I've reduced the most important lessons I've learned in my 13+ year career as a 6 time traditionally published author.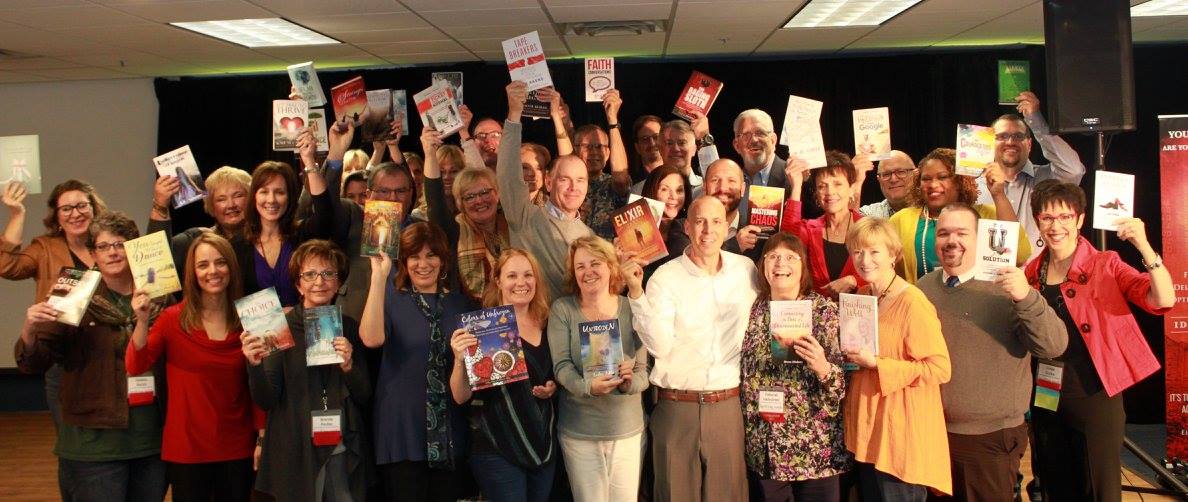 Now it's Your Turn
I hope this blog post has helped you imagine what's possible for your book. And I hope you never refer to your book as a business card. Books change lives, including your current or future one. If there's anything you need or if you'd like to share your thoughts about this post please comment below.
I read every single one and my heart is to serve and help you on your author journey. If you know another author who would be inspired to dream bigger by reading this post please share it with him or her. And don't forget about the limited time FREE author training.
Your Author Coach,
—Kary Oberbrunner