The Truth about Conferences
Someone—who hosted his own conference—once warned me:
Doing your own conference is going to be one of the hardest and most rewarding experiences you'll ever do. You'll lose money, but you'll also gain a community.
While there could be some truth to that comment, I disagree with several points:
It doesn't have to be hard. (If you assemble the right team.)
It might not be rewarding. (If you don't include certain essential elements.)
You don't have to lose money. (And making money doesn't mean you need to score sponsors or settle for a pitch-fest.)
You might not gain a community. (If the "main show" is on the stage, then community is much harder to build.)

After doing more than 100 live events over the past decade, I've discovered the good, the bad, and the beautiful of hosting your own conference. This post and podcast is dedicated to save you time and money and increase your chance of successfully hosting your own conference that is both memorable and profitable.
(Listen to this episode via itunes, audioboom, or stitcher)
The Good about Conferences
=> Clear Theme:
I've said it a ton of times. Clarity attracts. Confusion Repels. This year we picked a clear theme: set fire to your business and brand.

Here's what it meant for our conference and context:
FEEL THE FIRE: In the beginning all we see is ourselves. We feel the heat from our own fiery trials. The majority stays here forever. But our breakthrough is just on the other side of awareness—when we realize the obstacle is the way.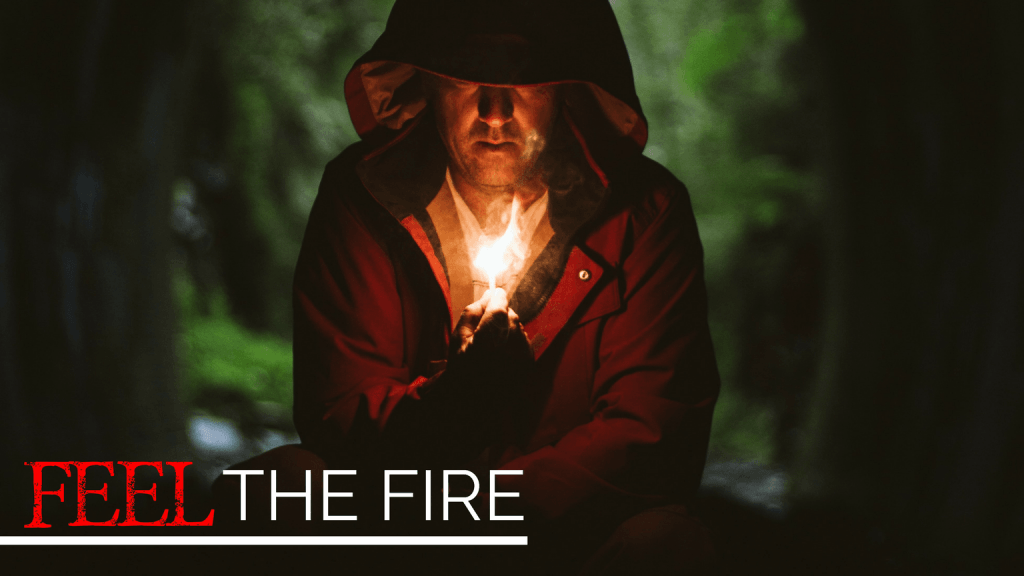 SEE THE FIRE: Looking outward, we now see others in need. Their struggle feels strangely familiar. Our former pain will become their future cure. With courage and clarity we do deep work so we can create deep impact.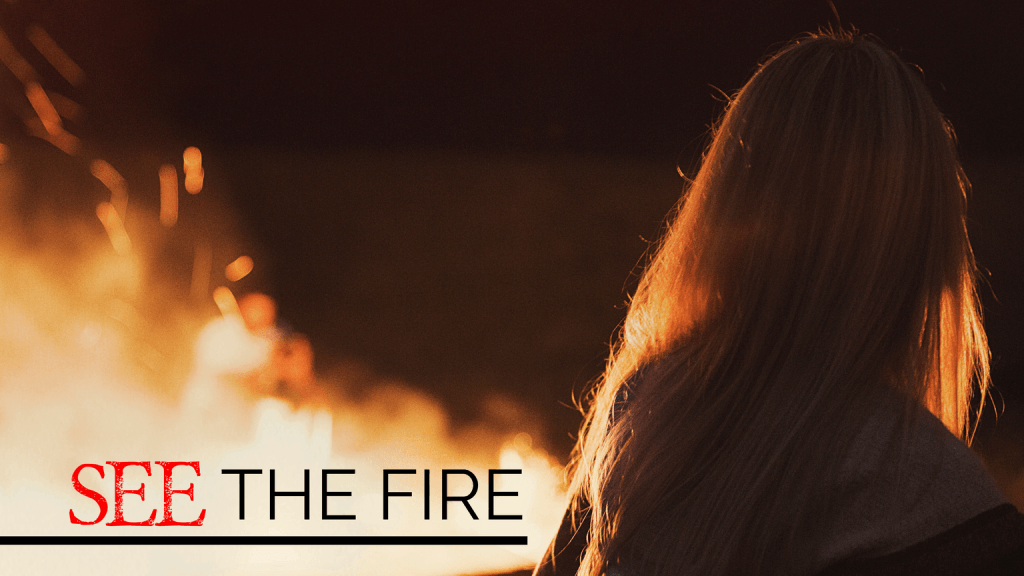 BE THE FIRE: By leveraging our hurts into a helpful framework, we open a new way and a new world. Through serving and storytelling, people embrace the solution and experience success. As we show up filled up, we set fire to our business and brand.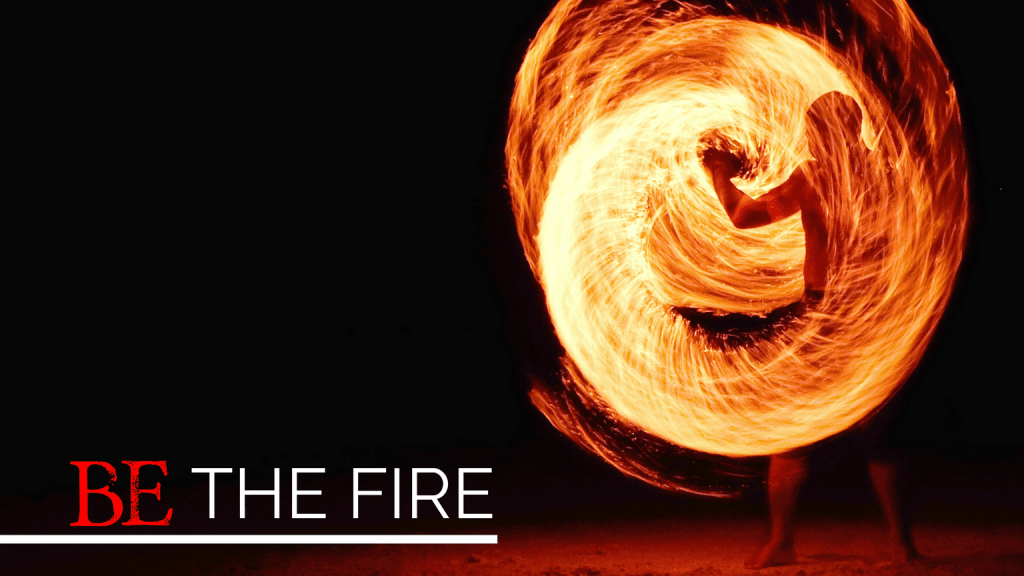 As the conference host it's your responsibility to set the theme. This is often the most important step. It's something I do first and foremost before anything else.
=> Intentional Takeaways:
Don't make your attendees guess what they're going to get. We tell our people exactly what to expect. If they're going to hop on a plane or into a car it's up to you to create a culture of intentional takeaways. We told our people:
FIRE is an unstoppable force…
It can take life or give it. It can inflict pain or initiate healing. It all depends upon the person wielding it. At the igniting souls conference you'll discover how to set fire to your business and brand and increase your influence, impact, and income.
Learn cutting edge tips, tools, and tactics from industry-leading experts getting real-time results.
Connect and collaborate with a global community of authors, speakers, coaches, and entrepreneurs committed to your success.
Discover the clarity and courage you crave to craft an action-oriented plan that achieves your ultimate dream.
"The most powerful weapon on earth is the human soul on fire."
—Ferdinand Foch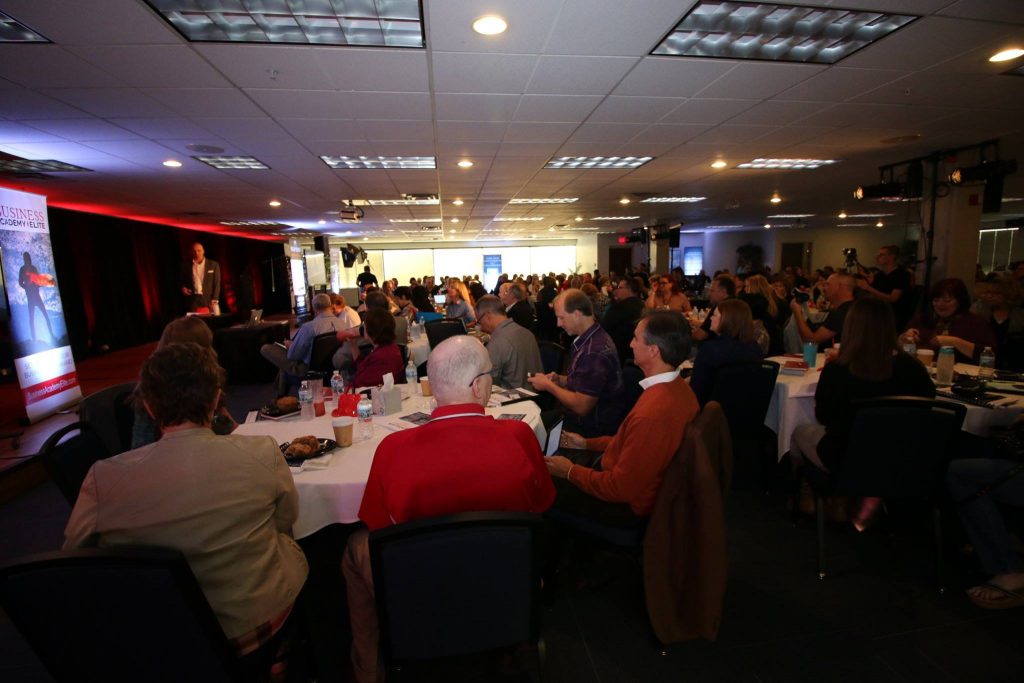 => Dynamic Community:
We could have packed more people in the room—the business center told us so. They said if we put people in rows and not round tables we'd fit at least 100 more. It took us 2 seconds to come to a clear decision. Our answer? "No thank you." Although we could have scored more cash, community is king at our event—not the other way around.
We call it the Igniting Souls Conference, but around each table of 8 people, a spark began to appear on day one. At the end of day 2 that spark was a fiery blaze. Friendships were forged. Collaborations were created. And in some cases partnerships were primed.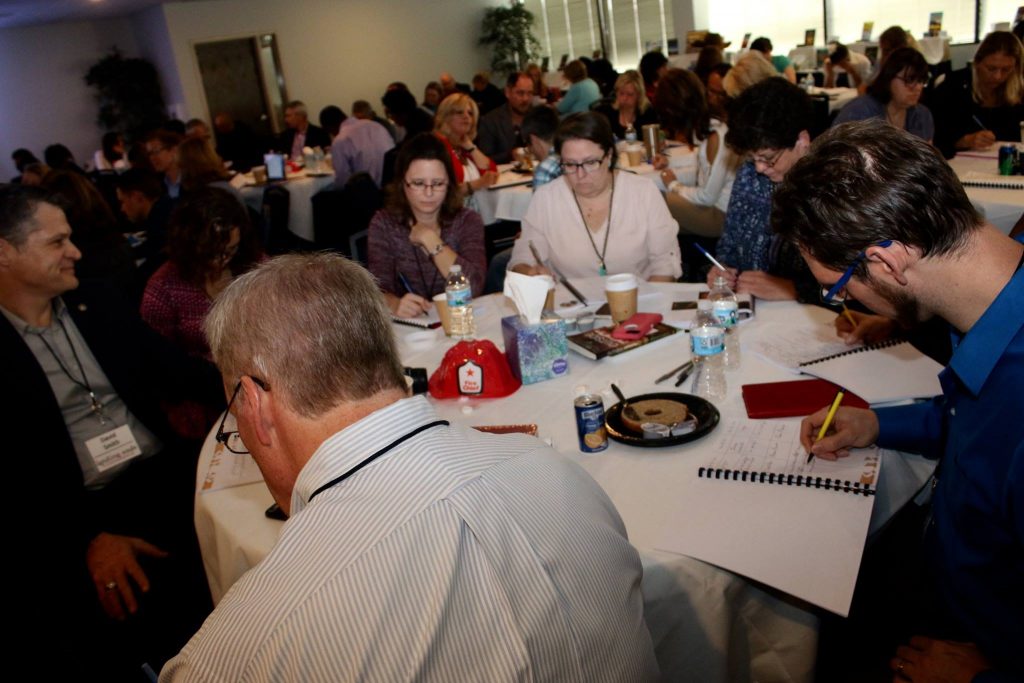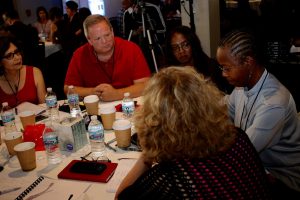 The Bad about Conferences
=> Confusing Benefits:
Too many times conferences brand themselves with unclear benefits. People don't know why they're showing up or what they're going to get from attending. The reason why we have sold out events—year-after-year—is because we let people know ahead of time why coming will help them personally and professionally.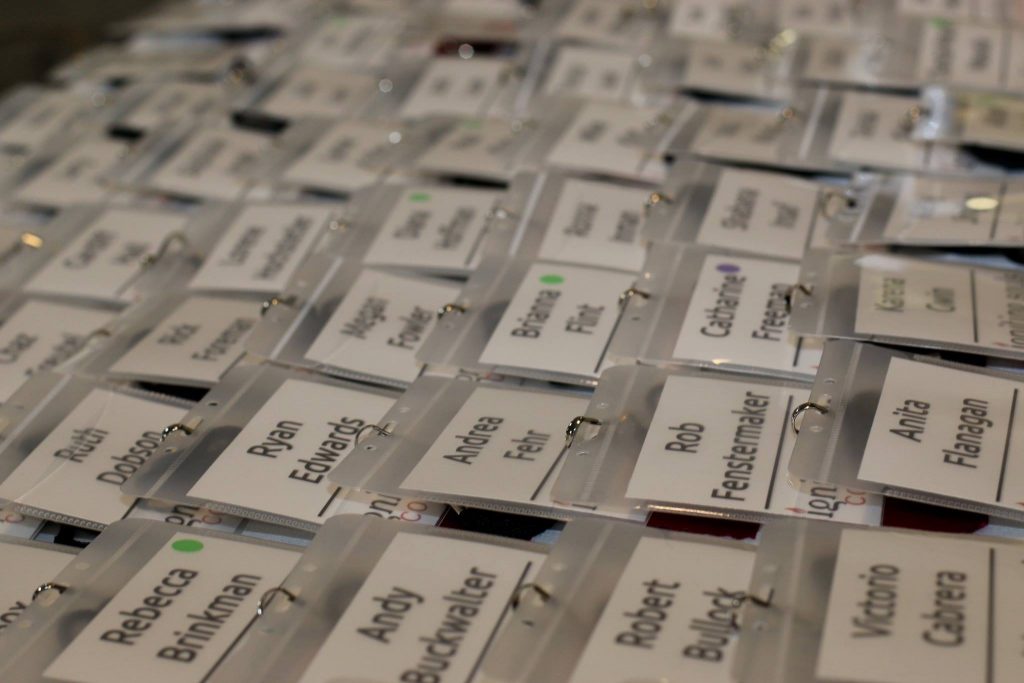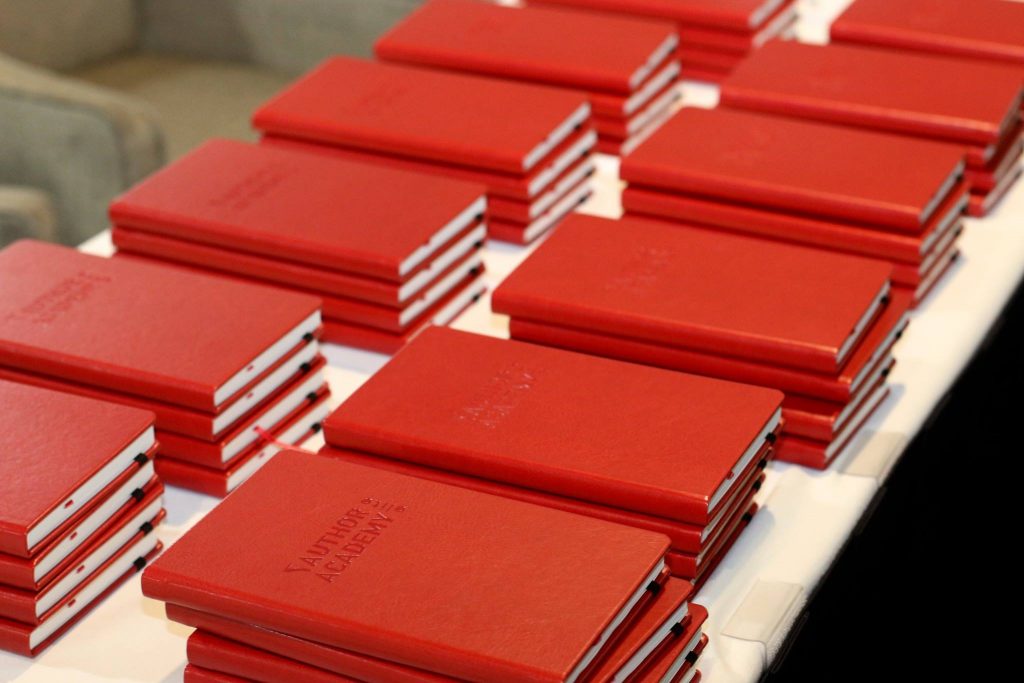 => Disjointed Speakers:
Ever been to a conference that had zero alignment? Each session felt completely random and disconnected from the previous one? This type of conference is a liability, not an asset.
At igniting souls conference each speaker is completely aligned with the other speakers.
* We didn't contradict each other. We built upon each other's content.
* We didn't compete with one another. We edified each other on and off stage.
* We didn't sell the crowd. We served the attendees.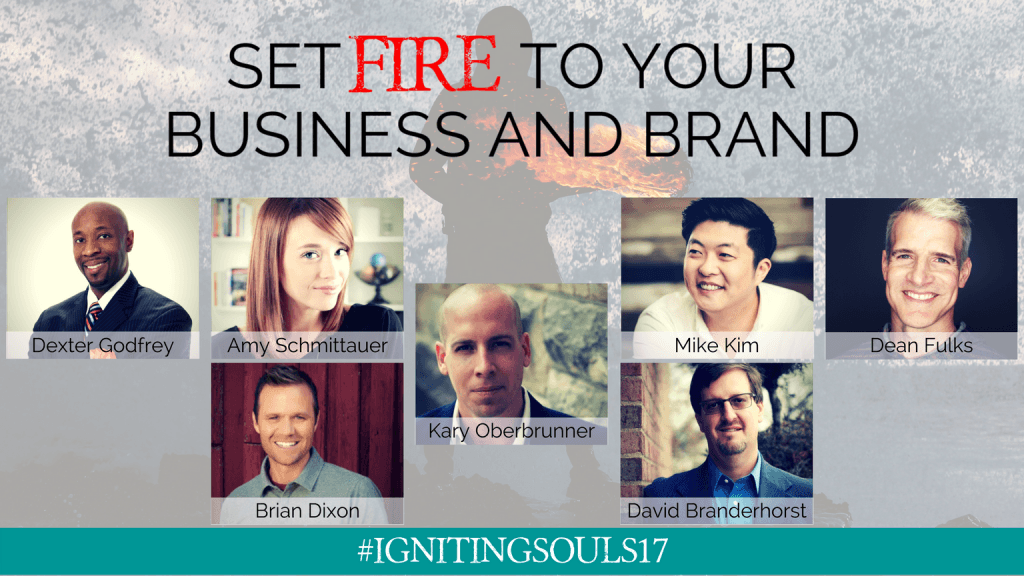 The igniting souls speaking team was aligned, unified, and on fire. It was an honor to work with them.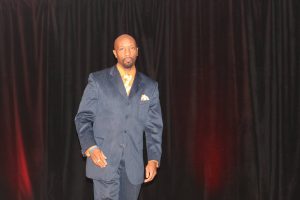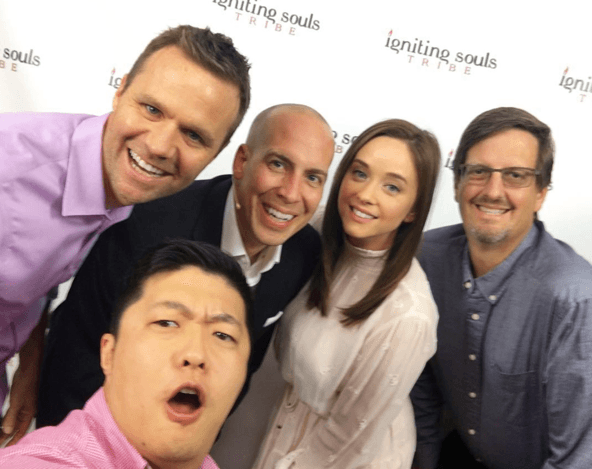 => Wasting Time:
I'm not a fan of wasting time. I don't want to attend a conference to massage someone's back, dance in the aisle, or listen to a 2-day pitch-fest. At our conference we don't waste time in any of these obvious ways. But, we also don't waste time in subtle ways too—like doing irrelevant exercises, prolonged table times, or even waiting in food lines. (Listen to the podcast above if you want more insider tips and tools.)
The Beautiful about Conferences
=> Life Change:
The stories of life change keep rolling in. Just when we think we've heard them all another one pops up. Besides the 20+ linked below, here's an entire page of two dozen more recorded long after the conference ended.
If you're looking for hype you won't find it. Rather, you'll find true transformation via our attendees and their new courses launched, retreats planned, books outlined, websites built, and businesses started. Watch them here.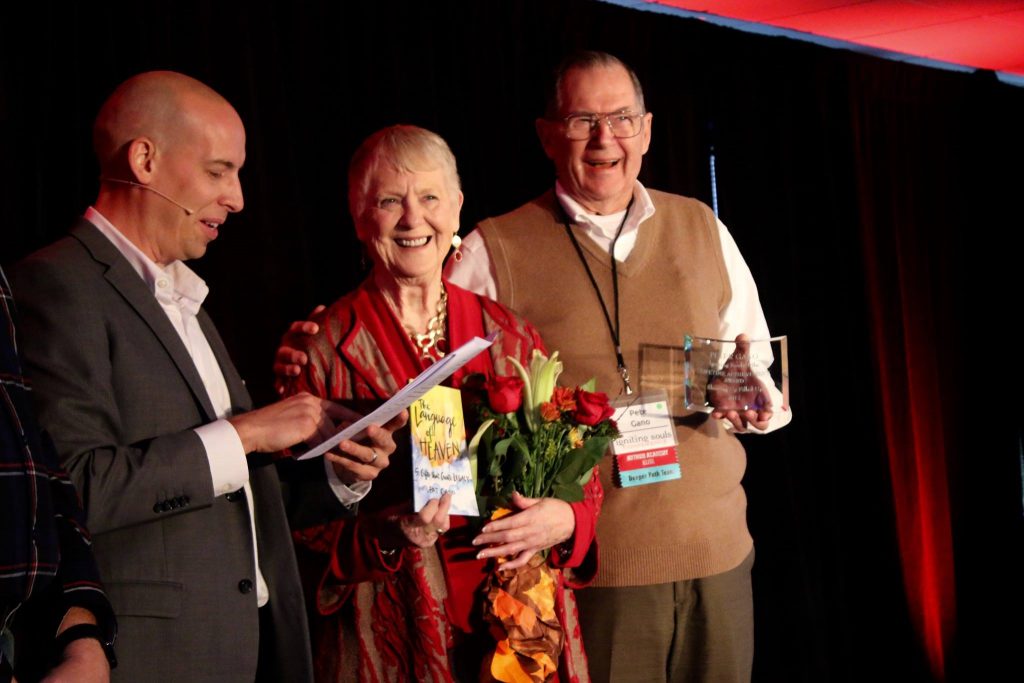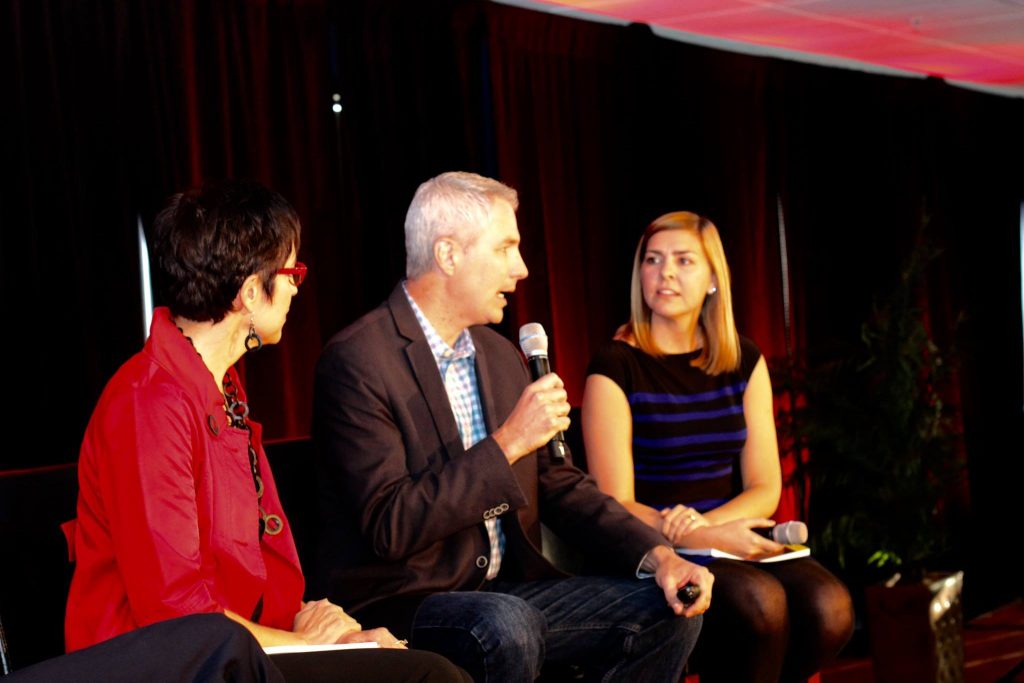 => Beautiful = Unplanned Magic:
We love to include a few surprises each conference. This year we invited Olympic Gold medalist and World Champion wrestler Kyle Synder. Besides being the best wrestler in the world, it turns out he's an amazing speaker too. He shared what it takes to become a champion. He was joined by Tom Ryan the NCAA national champion coach of the Ohio State Buckeyes. Both men added a ton of value and our attendees enjoyed getting pictures with them.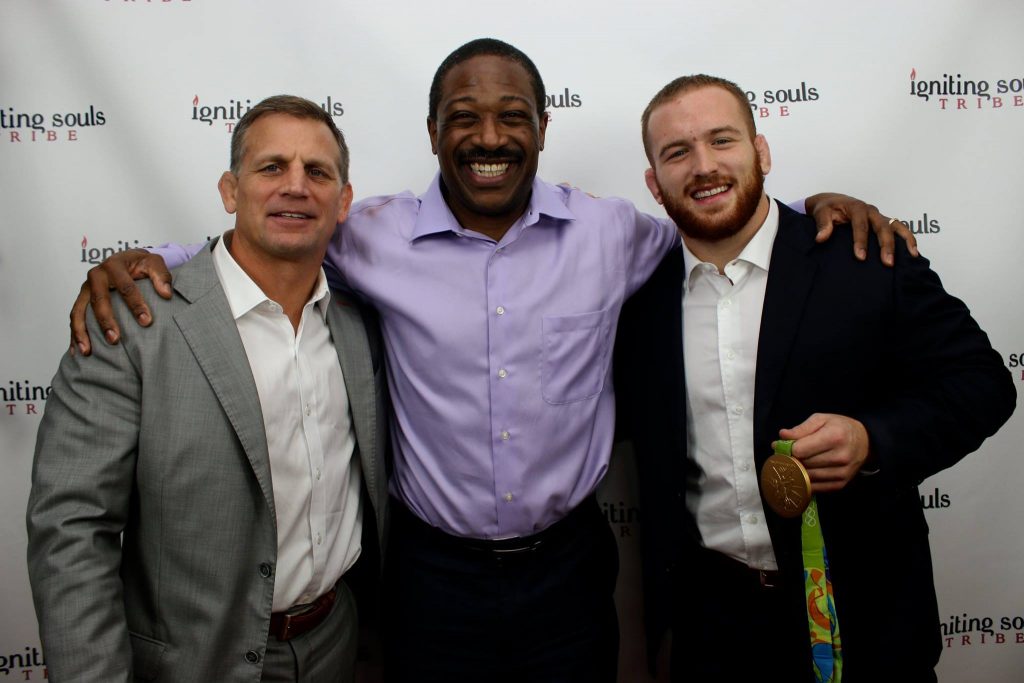 Each year we have a photo booth. In the past attendees became boxers, swimmers, and this year firefighters. Besides creating laughs, this element also created a bonding experience for each of the tables.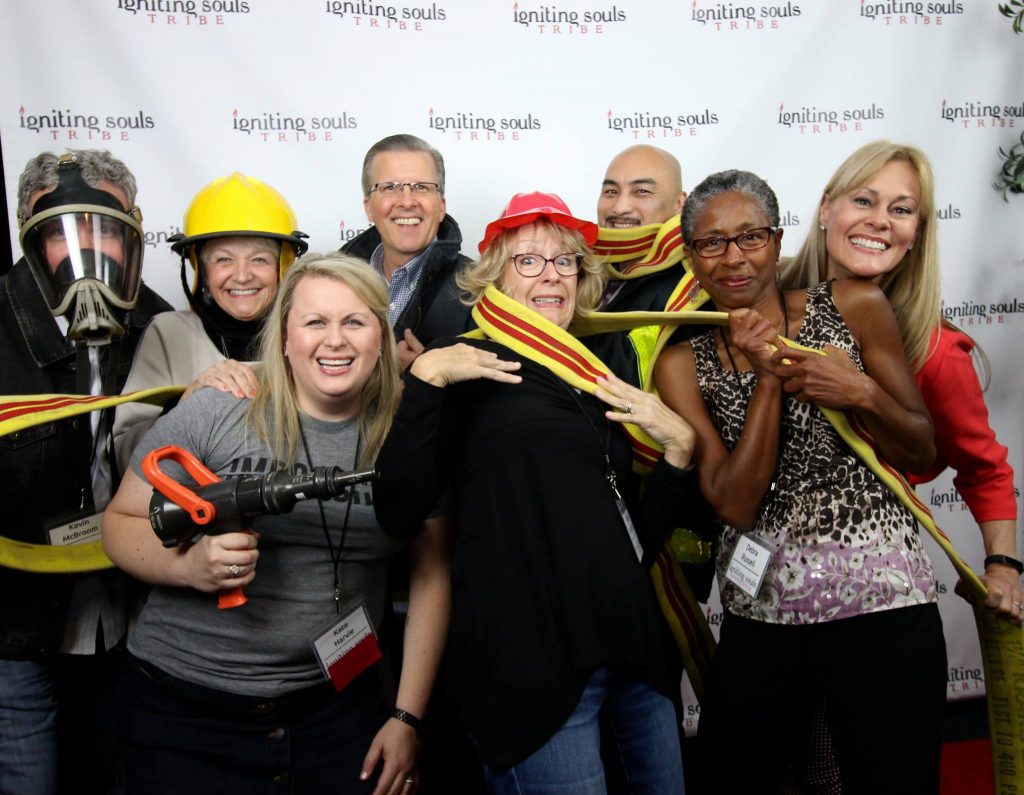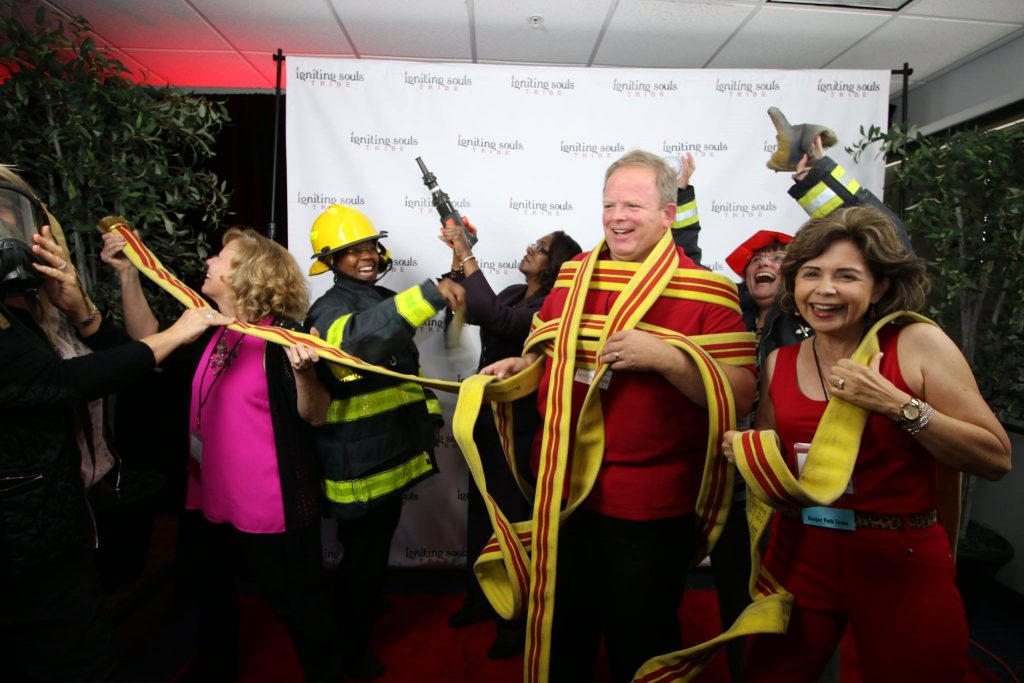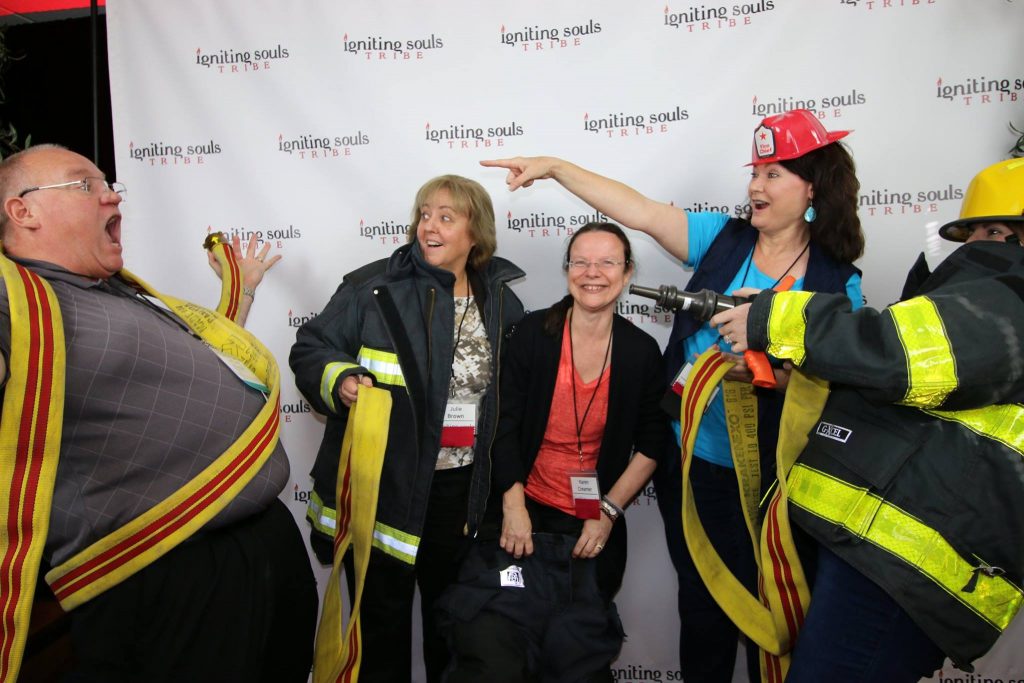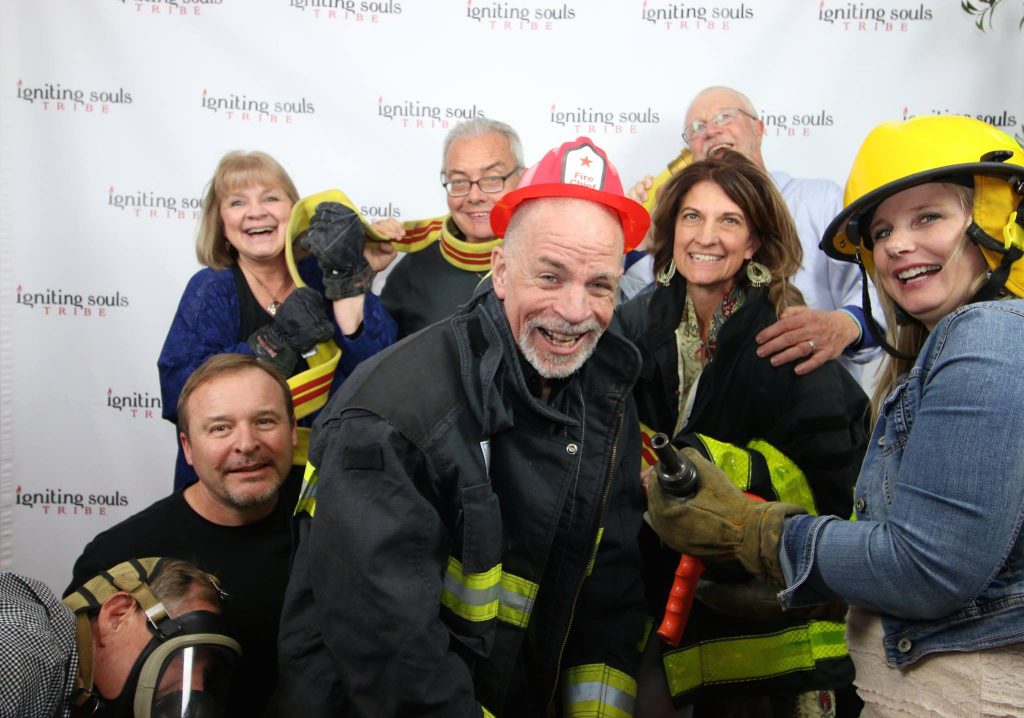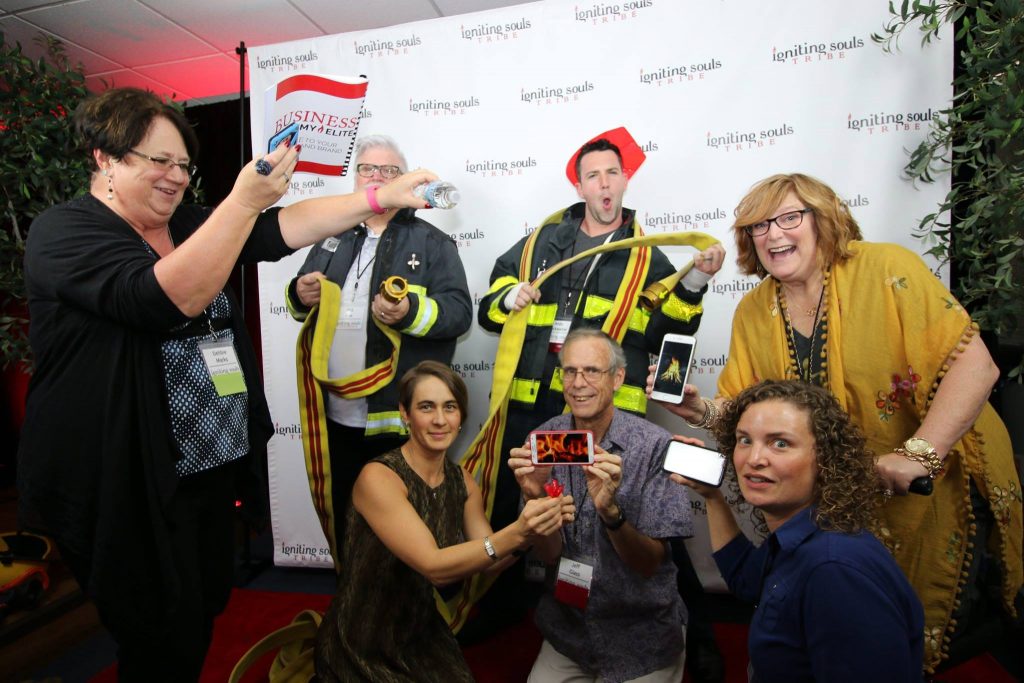 => Beautiful = Souls on Fire:
This year we launched 46 of our authors into the world. Each of them are graduates of Author Academy Elite. Not only do we help them write, publish, and market their books, but we also let them speak and sell their books in our bookstores. This is the program I wish I had when I first became an author back in 2004.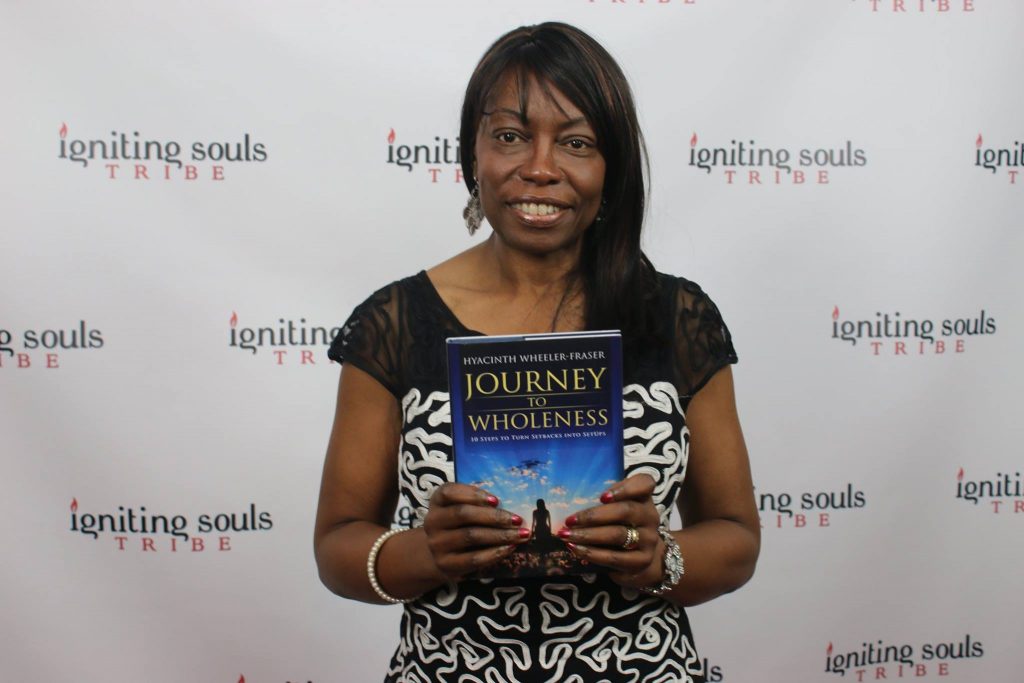 The authors did an amazing job on stage. Each talk literally blew me away. And their books are each a beautiful work of art—inside and out.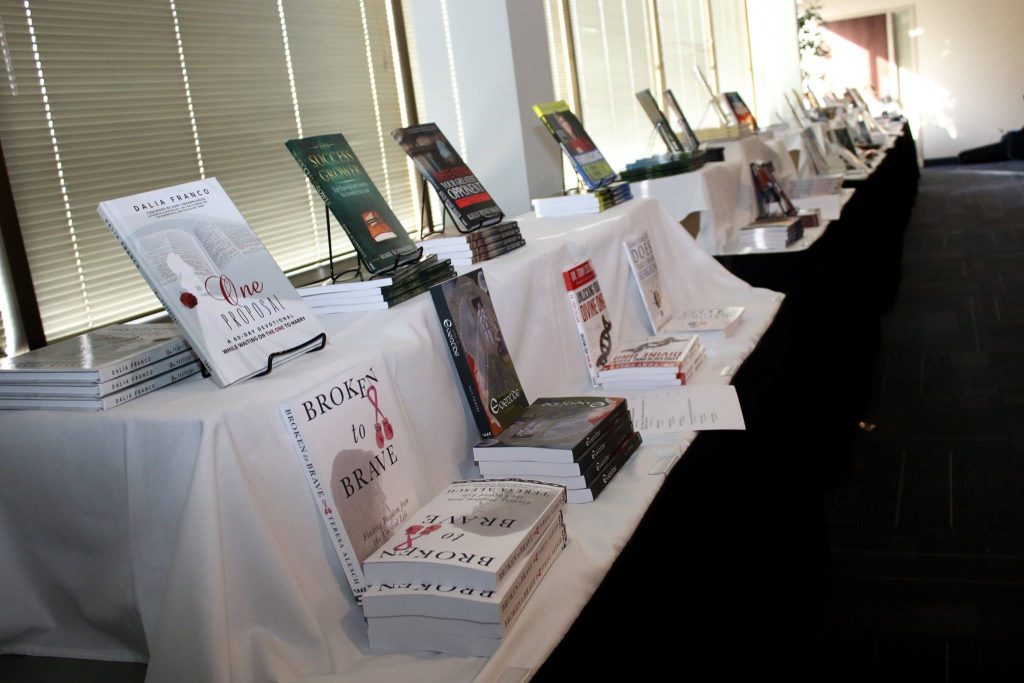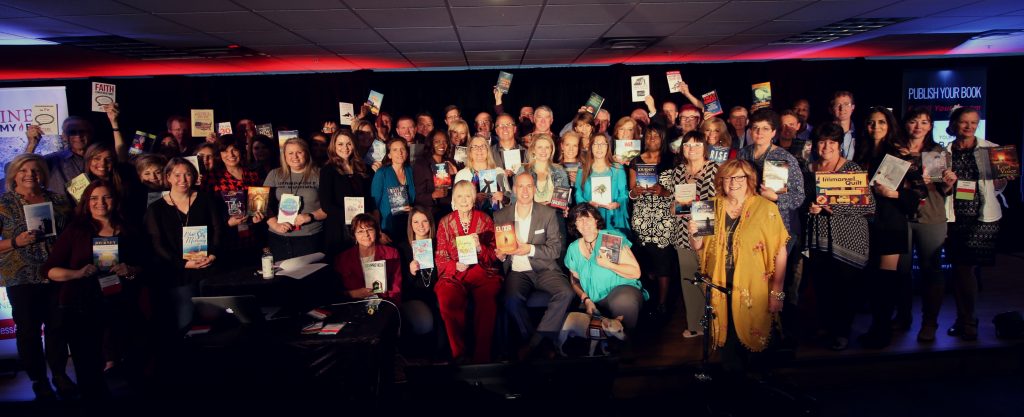 We're looking for our next authors to publish. Although thousands will express interest and hundreds will apply, we can only accept 25. If you'd like to be considered please register for our live webinar on November 8th. When you do you'll get my new e-book immediately: How to Turn your Book into 18 Streams Income.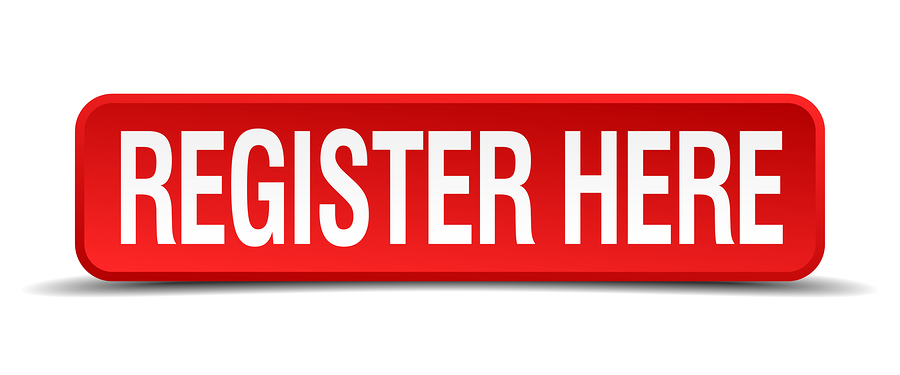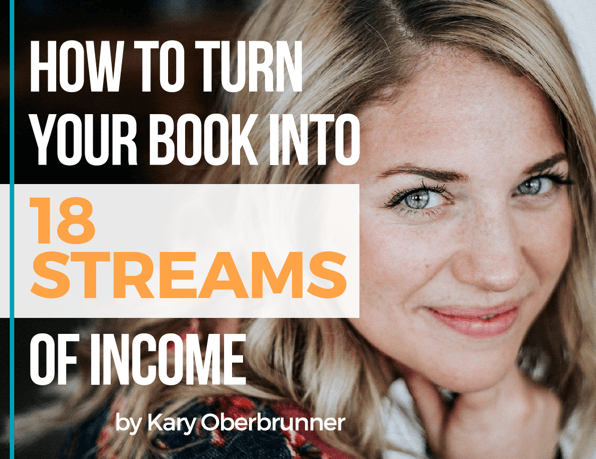 ---
This year over two dozen attendees wrote about their experience at the Igniting Souls Conference. I've included their unedited thoughts below. (A few of them settled for provocative titles and headlines—Thanks Mike Kim.)
Some were written with tears and others contain a ton of humor. Some include pics and others are text heavy or video based (some could load and some could not and need to be clicked).
All in all I think you'll enjoy the variety and a 360 degree view of the event. If this post or podcast sounded intriguing, we'd love to have you join us at our next Igniting Souls Conference.
Attendee Reviews: