Clear Coaching
This episode begins with sound practical coaching on when to grow your team, how to grow your team, and what to charge for your services. Most leaders make the mistake of trying to do everything for far too long. This tendency stagnates growth and leads to burn out. Discover practical steps to avoid this trap.
Clear Content
After that, it's all ELIXIR Project. Sienna and her Uncle Cai engage in a heated debate about Cortex, the cutting edge smart ring that utilizes a new technology called Prompts. Sienna sees the risks, but Cai only sees the benefits. Sienna's Uncle understands the value because it could be used to defeat SWARM, a hacktivist group  which threatens global peace.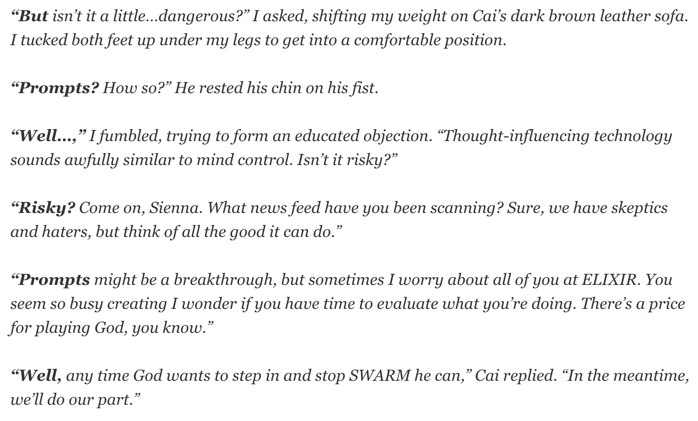 Clear Choices
Each week we're releasing another free chapter of Elixir Project, no strings attached. It's yours for the taking and for the reading. Click on the pic below to get caught up to the most current chapter.