Coaching as a Side-Hustle 
Better face the facts. It's highly unlikely you're going to retire at your current place of employment. This means your current day job is temporary. Some employees hear this and "go ostrich." Fearfully, they stick their heads in the ground and ignore this truth. Other employees wake up to the fact it's their responsibility to create a side hustle now, before their jobs are eliminated or outsourced. Coaching is one the fastest growing professions. It's a multi-billion dollar industry producing incredible benefits for the coach and client.
Benefits of BEING a Coach
You can work whenever from wherever, with just a laptop or phone.
Convert your knowledge and experience into true value for others.
Co-create visible results in the lives of others.
Get paid to do what you love while invest in clients from around the world.
Benefits of GETTING Coached
A Truth Teller pushing you to dream bigger and dig deeper.
Regular accountability for personal and professional goal achievement.
Wisdom and insight from someone not directly tied to the outcome.
A confidential relationship that leads to more clarity and confidence.
In today's podcast I share how to become a 6-Figure Earner as a Coach this Year. (Listen to this episode via itunes, audioboom, or stitcher).
The Sponsor Of This Episode Is Igniting Souls Team
A few times per year we receive applications from quality candidates who have an interest in joining the Igniting Souls Team. If you're interested in applying please click on the respective link below. And if you'd like to apply for all 3 simply fill out an application for one and we will consider you for all three.

Check Out This Resource Mentioned
I help authors, coaches and speakers launch 6-figure businesses by crafting their message and mastering their marketing. Join me in this exclusive Master Class where I show you the 7 Essential Elements for Creating a Killer Coaching Business.
In this Master Class Experience you'll discover:
The 7 essential elements for creating a killer coaching business
Why you're 67% more likely to succeed starting coaching as side hustle
9 Reasons why now is the best time to start a coaching business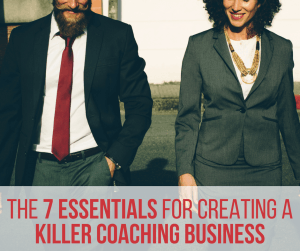 Click to Tweet
To share the Igniting Souls Podcast on Twitter quickly and easily, just click the box below. Your tweet will automatically be populated with this copy:
Comment and Share
Please consider rating the podcast with 5 stars and also leaving a one- or two-sentence review in iTunes or on Stitcher. This helps tremendously in bringing the podcast to the attention of others. I am also mentioning the names of all who rate the podcast with 5 stars in future episodes.
We encourage you to join the Igniting Souls Tribe on Facebook. It's a community of like-minded influencers as well as listeners of the Igniting Souls Podcast.
Furthermore, you can tell your friends on Twitter about the podcast by simply clicking this link and sharing the tweet you'll find at the other end.
And, by all means, if you know someone you think would benefit, please spread the word by using the share buttons on this page. Finally, thanks for listening and remember, "The most powerful weapon on earth is the human soul on fire."