Ever wonder how to PENETRATE your market, PLOW through your fears, and PREPARE to be a rock star in your industry?
Over the years a number of amazing people have asked me to interview them on the Igniting Souls podcast. Because I'm so committed to our time together, my answer is almost always no.
But…this week I invited someone special to join me on the show. He's been a friend and a client for 5+ years AND he helped me get some media when I launched my book Day Job to Dream Job.
I spend about 45 minutes peppering Joel Kessel with questions that will help you get more media attention for your message. He covers a number of key components including developing a message map (click here for sample), interview questions, and a digital press kit. This is an episode you don't want to miss.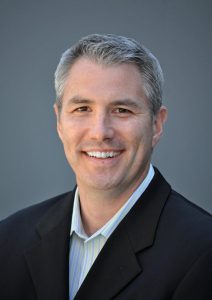 Joel Kessel is a 20+ veteran on media relations. Joel's focus as a communications advisor is to help people who are doing meaningful work get their story out in a meaningful way so they can have a larger impact on the people they serve.
Throughout his career, he has developed a specialization in strategy and media relations, which has garnered attention for his clients in numerous publications and outlets from USA Today, New York Times and the Associated Press, to the CBS Evening News, NBC Nightly News and Columbus Business First, among others.
Talk. Talk. Talk.
This is what I used to do…all the time. I didn't DO my dream. I TALKED about my dream— because I was scared. Scared of failing. Scared of disappointing others. And scared of disappointing God.
So I sat and talked, talked, talked. Because it gave me the illusion I was making progress on my dream.
Looking back, I now know what I was waiting for—other people's permission. Maybe if they gave me their permission it would lessen the sting if I failed or give me the confidence I needed to succeed. Either way it made me feel powerless because everyone else was in the driver's seat of my dream…not me.
Then something changed. I realized my dream was my responsibility—nobody else's. When that switch flipped, everything changed BECAUSE I CHANGED.
If you need to flip the switch in your own life, then I'm making it super easy. In this week's email I've listed 4 action items below. Don't try to do all of them. Just do one of them…today. Once you do one, you'll see how good it feels. And if you want to do another after that, fantastic.
(You might have even done one or more already. If so, good for you.) But regardless, you'll see how one small action toward the direction of your dream can pull you out of any funk you might be stuck in.
And remember, in spite of everything else, I believe in you. You're the reason I invest my heart in creating these tools. NOW GO TAKE ACTION BELOW.
Action Items:
WRITE YOUR BOOK = If you want to write, publish, and market your book the right way THEN join me on my live webinar. (FREE – limited time only)
BECOME UNHACKABLE = If you want to invest 2 days with me and a small group of world changers and learn how to "become unhackable" in your personal and professional life then come to the Igniting Souls Conference ($200 off – limited time only).
LEARN TO LAUNCH = If you plan on launching a book, brand, or business sometime in the next 3 years, then join my VIP Launch Experience, and I'll mentor you for 6 months as I launch my next book ELIXIR Project. (FREE – over 200 already joined)
—————-
QUESTION: Would you benefit from a bigger stage?
(Please comment below. I'd love to hear your thoughts. And if you know someone who needs to read this, please encourage them by sharing this.)