I Started Out Clueless
When I first started an online business I had zero clue how to do it. Back then I didn't know if I should focus on increasing Facebook likes, Youtube views, LinkedIn connections, Twitter followers, or whatever else sprang up overnight.
The truth is, none of these metrics matter compared to the silver bullet of the online business world. All of the examples above are owned by someone else (Youtube, Facebook, Linkedin, Twitter, etc.). They decide who sees your updates and who consumes your content. They are in control, not you.
Every business needs visibility. Without the ability to be seen or heard, customers won't know about you and if they don't know about you then they won't buy from you. We call the ability to be seen and heard your PLATFORM.
In my book
Day Job to Dream Job
, I unpack the finer points of platform building.
(You can get a free copy on audible here.)
 For the sake of time, I'll  briefly share the 3 different posts that make up your platform. Think of these posts as the place where you show up online.  (If it helps, check out this sketch from
Day Job to Dream Job
done by
NY Times
Bestselling illustrator
Mike Rohde
.)
Post #1 – Their Space: 
These are spaces where people talk about you, your businesses, or your brand. People may feature you on their own blog, RT you on their own Twitter account, or share your posts on their own Facebook wall. You can stay in the know about such mentions through a free tool called Google Alerts. (Guest posting on a blog or being interviewed on someone else's podcast are also examples of "their space.")
Post #2 – Shared Space: 
You don't own shared space, but you can have a presence. To show up here, you must register or create a profile. Examples include:
flickr.com—a photo sharing site
pinterest.com—collect and organize things you love
disqus.com—a commenting platform
youtube.com—a video sharing site
twitter.com—a social network
facebook.com—a social network
linkedin.com—a professional social network
Remember this is shared space. Many businesses find this out the hard way. Amassing thousands of "LIKES" on Facebook doesn't mean much if you can't connect directly with your clients or fans. When these shared spaces (like Facebook) change their "rules" it can mean lost connection and lost revenue if you haven't collected individuals' email addresses.
Post #3 – Your Space: 
This is truly your own space. The key here is control. You determine what gets posted, sold, listed, published, or featured. Examples of your space includes a website, blog, (OR email). Here are the differences between the two:
Websites are often "one and done," simply because of their structure. You visit them once, then you're done. You might return to a website out of curiosity or the need to purchase a product. But for the most part it's static content.
Blogs (at least the good ones) publish fresh, valuable content. Because of the ability to comment, blogs often foster a sense of community too. Blogs should include the ability for readers to subscribe in exchange for providing their email address. This way your content will be sent to readers automatically
The results are in!
The single most important component of all online business is your email list. In other words, your success as a business is deeply dependent upon YOUR SPACE.
When I say this to most authors, speakers, entrepreneurs, and coaches, they often stop making eye contact for 1 of 2 reasons:
If they're honest they have no email list.
If they have an email list then it's not growing and they don't know how to leverage it.
Maybe you've heard people say things like "the money is in the list" when referring to email? The truth is, these people know something that most others don't.
The secret to going pro with your passion is not about being on every social media platform, despite what you might have heard. I am passionate about helping struggling authors and entrepreneurs because more than 5 years ago I was one too! Fast forward to today, and now we have a global business with thousands of clients from all around the world.
So how did this happen? It's quite simple actually. It's because we discovered how to use our email list correctly.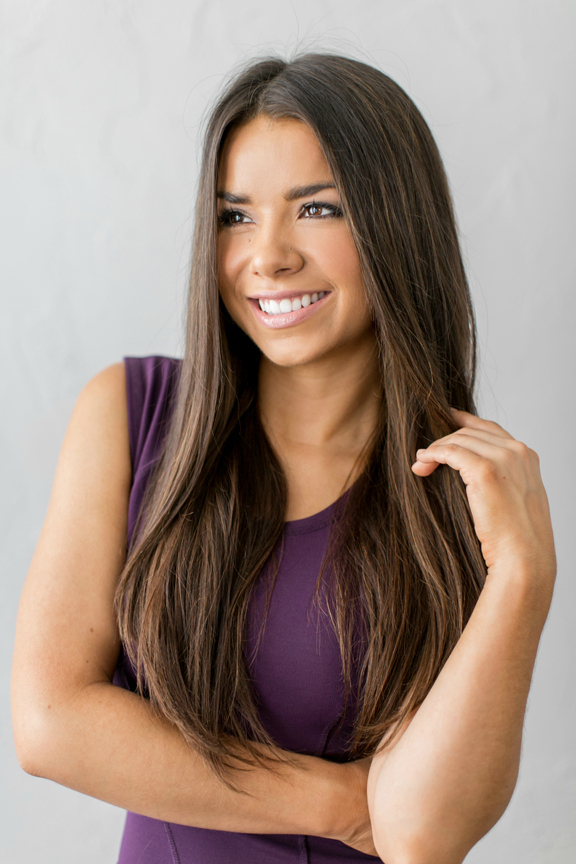 The other day I called up the founder of ConvertKit, my friend Nathan Barry. I told him how many tribe members were asking for more help in this area. I'm committed to helping the Igniting Souls Tribe get set up for some success in 2018.
We decided the best strategy would be to host a free workshop on why email marketing is a key foundation to publishing a book and growing a business, and how you can use email to do both.
Nathan introduced me to the best woman for the job, my new friend and fellow creator Isa Adney from ConvertKit!
Isa is the Webinar Producer at ConvertKit, and she's also an author and blogger (her first blog has been viewed over 1 million times!). ConvertKit is an email service provider that is geared toward helping creators like us and other authors and entrepreneurs earn a living doing what they do best.
The live workshop will be 

Tuesday December 19th at 10:00am

 Pacific |

1:00pm

 Eastern and you can save your seat right here!
During the workshop Isa is going to teach us:
Why an email list is crucial to growing our readership and our business
How to use email marketing to get published and sell more books
What to write in our emails to help grow our audience and our business

This workshop is useful for anyone, not just those who use ConvertKit, so you'll get real, actionable takeaways that you can implement right after the workshop, no matter what tool you use.
Be sure to register for the workshop even if you can't make it live, because we'll make a replay available until midnight the next day to anyone who registers. (I think it's a smart move to make it live though because Isa has a $200 bonus that's only available for live attendees).

In today's podcast I share how to use these keys to unlock your future. (Listen to this episode via itunes, audioboom, or stitcher).
This Episode is Sponsored By ConvertKit
Without an email list we're only business wannabes. (The truth hurts.) Maybe it's time to stop talking about online business and start doing online business instead? According to Email Tool Tester—and several other independent tests—ConvertKit is THE best email provider in terms of deliverability.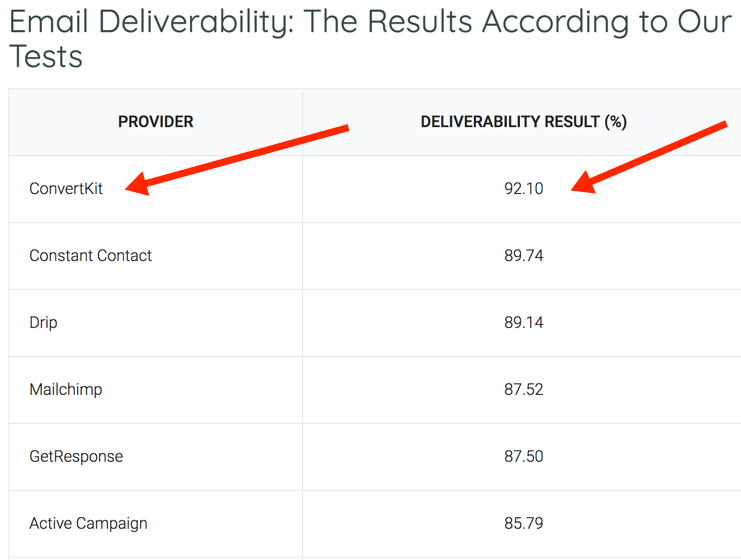 Check Out This Resource Mentioned
If you want to try out ConvertKit CLICK HERE to get your first month FREE.
Click to Tweet
To share the Igniting Souls Podcast on Twitter quickly and easily, just click the box below. Your tweet will automatically be populated with this copy:
Comment and Share
Please consider rating the podcast with 5 stars and leaving a one- or two-sentence review in iTunes or on Stitcher. This helps tremendously in bringing the podcast to the attention of others. I am also mentioning the names of all who rate the podcast with 5 stars in future episodes.
We encourage you to join the Igniting Souls Tribe on Facebook. It's a community of like-minded influencers as well as listeners of the Igniting Souls Podcast.
And, by all means, if you know someone you think would benefit, please spread the word by using the share buttons on this page. Finally, thanks for listening and remember, "The most powerful weapon on earth is the human soul on fire."