Do you have a website?
Some experts have said if you don't have a website then you don't exist. Although this could be taken the wrong way, if potential customers and clients can't find you then they can't hire you. A website done well can communicate clarity and competence. It can also increase influence, impact, and income. But a website done wrong can send people packing within seconds.
Are you making 3 common website mistakes?
In this episode you'll discover:
(1) What NOT to do: The top 3 mistakes people make when creating their website.
(2) What TO do: 3 components essential for communicating with online visitors.
(3) How TO do it: A bulletproof plan to help you increase your online influence.
(Listen to this episode below or via itunes, audioboom, or stitcher)
Questions that help bring clarity: 
1. Essence:
What is your site about?
What emotions should the site invoke?
What is being celebrated through the site?
Who are being encouraged or who need your services or products?
What sort of advice or information is being offered and to whom is it offered?
2. Feel:
What colors will best create the feeling you desire?
What textures, effects, and theme will best reflect the essence?
What key elements communicate the values of the site and inspire the emotions you desire?
3. Features:
What features are necessary to effectively run the site?
What would your readers and customers want to see?
What other attributes must your site possess?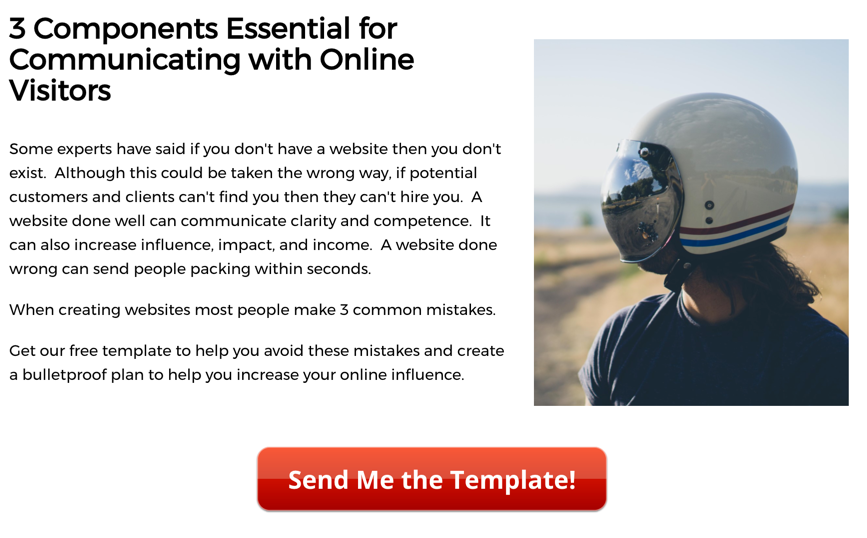 People who should listen:
* Business leaders who want to spread their message
* Non-profit influencers who want to propel their mission
* Aspiring authors who have a story to share
* Coaches and speakers who need more clients
* Professionals who want to increase their credibility in the marketplace
* Published authors who aren't sure how to market their books effectively
Other Links Mentioned:
* Clearwater Counseling
* How to quit your day job and become a professional blogger
* How to become an author
* Coaching Insurance
* Business Cards
* Fresh Eyes Inc